Hey there mommas! And daddies!
I see you out there doing an AMAZING job at this hard job we call . . . "parenting."
At around the 4-6 month mark doctors say you can start introducing solid foods. Typically you start off with purées, now there are some babies that want to get straight to the finger foods. But for the babies that start off with purées, this is for you.
You always want to wash your fruits and vegetables before preparing them. Simply rinse them under room temp water while rubbing it you can use a vegetable brush. You should never wash your fruits or vegetables with soap; the soap can penetrate the skin.
You can start to slice up the fruits or veggies and place them in any blender you have. If you already have a blender, please PLEASE do not waste your money on a baby blender because it does the SAME EXACT thing as the blender in your house. Or you can steam/roast the fruits and veggies first to get them softer and to a thinner purée texture.
I always preferred to steam the fruits and veggies no matter what. Because I am allergic to raw apple but not if they are processed (apple juice, cooked, applesauce). So to be on the safe side I naturally steamed all of Katara's foods first.
You can also purchase a silicone ice tray to freeze these foods and save for later. Silicone is better than a normal ice tray because it's easier to slide the food out. I would then take them out the next day, put them in a sandwich bag, name and date them, and finally put that in a large gallon freezer bag. This helped me so I wasn't making baby food every day or even every week.
Here are 25 purée recipes you can make at home for your baby:
Apple and Carrot
2. Avocado and Banana
3. Sweet Potato and Apple (opt. Cinnamon)
4. Blueberry and Yogurt (I used organic low fat)
5. Strawberry and Yogurt
6. Guava and Strawberry
7. Spinach and Apple
8. Spinach, Apple and Blueberry
9. Cauliflower and Sweet Potato
10. Potato and Sweet Corn
11. Cereal, Apple and Cinnamon
12. Kale, Spinach, and Blueberry
13. Butternut Squash and Sweet Corn
14. Mango
15. Peach and Passionfruit
16. Passionfruit and Yogurt
17. Raspberry, Peach, and Oatmeal
18. Strawberry and Banana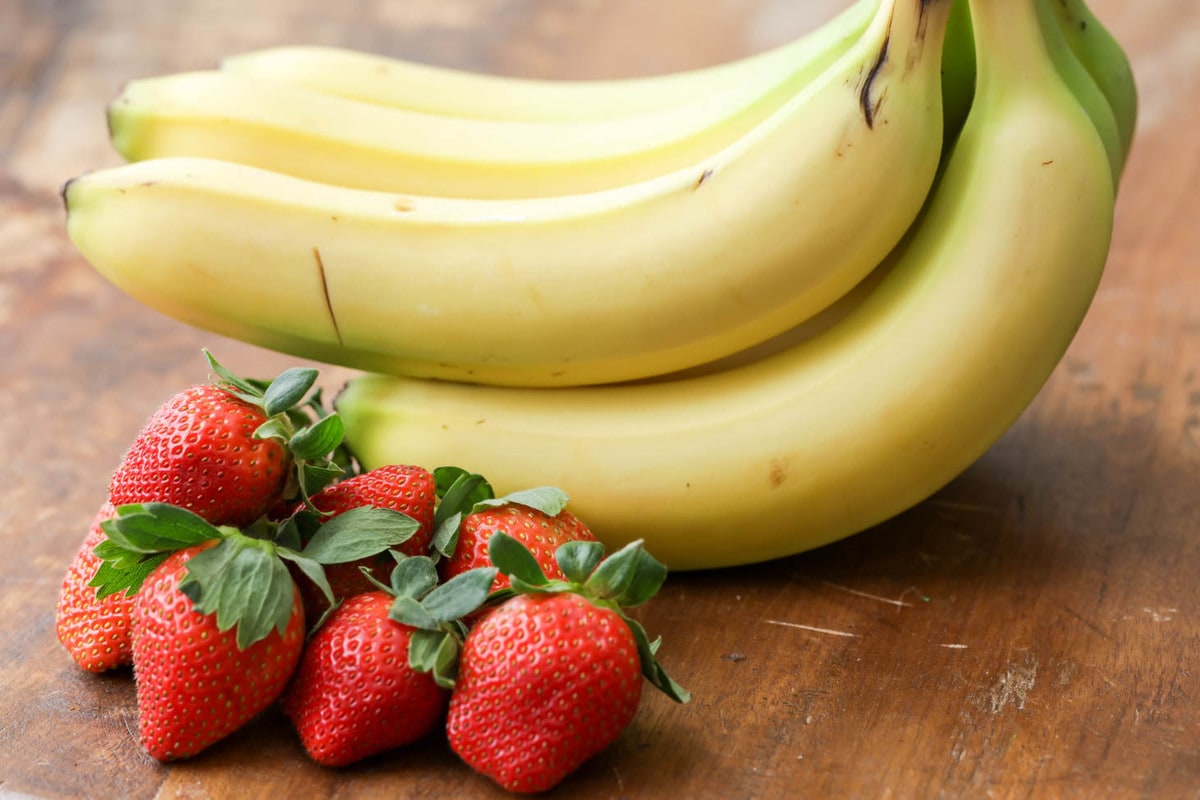 19. Pear, Kale and Ginger
20. Zucchini and Kiwi
21. Avocado, Spinach, and Pear
22. Peas, Avocado, and Sweet Corn
23. Sweet Potato and Red Bell Pepper
24. Broccoli and Green Beans
25. Peas and Yellow Squash
I also use our Sage Spoonfuls containers to store these recipes. They hold up to 4oz of food. The containers are BPA free and can be stored in the refrigerator and freezer. Oh and did I mention they are leak proof?!
I hope you guys enjoyed these recipes! Let me know which one is your babies favorite and check back next time to see what finger foods Katara is into now!